8 Great Landscape Products for DIY Gardeners
8 Great Landscape Products for DIY Gardeners
Looking for garden products to keep your garden in tiptop condition with very little time, effort and expense? Yaheetech is an expert brand of garden supplies you can rely on. Check out 8 top picks of our accent garden décor products, varied planting beds and well-crafted potting tables listed below for reference. You can also follow us for more updates via our social media accounts given in the end of this article. Get started now!
Garden Décor Series
Want more accents for your garden? You won't go wrong with our garden decoration products. A cedar garden arbor will add a vertically beautiful feature to your garden. If you are looking for evergreen foliage but minimal maintenance, you can also join our customers who love our artificial greenery panels. In addition, take the advantage of our walkway molds for your garden path project, and you'll see how they make you proud.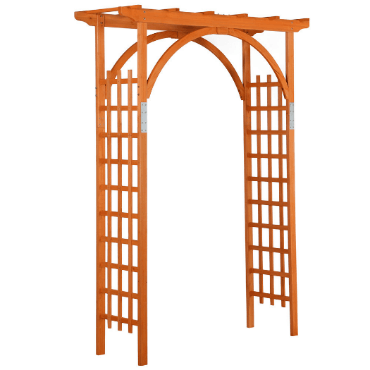 Wooden Landscape/Garden Arbor
This well-built garden arbor is designed to serve many purposes. It can be a decorative wood accommodation for climbing plants like vines. Apart from that, it can stand as an engagement/wedding ceremony arch right in your garden or a beach. Just imagine how amazing it is to have beloved ones gathering around this living garden trellis with leaves and flowers thriving overhead. Besides, you can always make it a holiday accent by adding LED strips/balloons/ribbons. Totally worth the money!
Key Features:
Durable garden pergola structure
100% selected cedar wood with fine treatment
Strong resistance to mildew and water corrosion  
Four 2x1" hard-wearing posts reinforced by coated iron plates
Approximate overall dimensions of 85" high, 24" deep, 63" wide
Worry-free Assembly:
Side panels are all pre-assembled.
Easy-to-read assembly instructions will come along with each package.
Read the user manual and follow the steps, you can put it together in less than 15 minutes.
Just make sure the posts are set deep into the ground. This way, it could stand still in windy weathers.
Let this patio arch serve your garden needs for natural shelter, shade and secluded privacy now! Find it on Yaheetech.
Artificial Boxwood Hedge Panels
The faux plant hedge offers many great benefits. It is capable of a long-lasting attractive greenery look to your outdoor area yet needs much less maintenance. No watering and trimming at all like ever. In addition to its great look, an artificial hedge provides you with protected privacy in your garden just like a lattice or trellis. Meanwhile, you can always cover any unattractive views such as plain walls and air conditioner units. Very economical for any garden décor project!
Key Features:
Six panels in one package
Sized 20x20x1.8" (LxWxD)
High durability PE structure with back grid
Anti-UV treatment to stay the vivid green color for years
Very soft/flexible for you to cut in different sizes/shapes for DIY projects
Safe materials and green fitting design give it wide applications from indoor to outdoor use, e.g. backyard wall, fencing feature, balcony décor and more
2-step Setup: 
You'll need several minutes to create an instant green wall with the attractive look lasting all year around. Follow the steps here:
Step 1: Piece up the six panels with the hooks and locks on the edges.
Step 2: Attach the pieced-up panel to your walls. Be smart with different tools used on different wall surfaces, i.e. use hammers, nails and drills to work on brick/cement walls, hammers, nails and staples on wood/drywall surface, and zip ties on fence/mesh.
Tips for reference:  
Tip No. 1: Make sure you are clear about the location measurements before placing an order, so that you would know how many panels you might need.
Tip No. 2: Use different tools on different wall materials to protect your walls and secure these faux foliage panels, in case they would fall off the walls in windy days.   
Evergreen foliage, minimal maintenance, yup, these faux boxwood garden panels are just designed for you! Find them on Yaheetech now!
DIY Garden Walkway Paving Mold
The easy-to-use concrete paver mold will add a natural accent to your garden for sure. Coming in an irregular shape and of a durable structure, it can be used in all seasons and on different grounds. You can make basic grey concrete/mortar stepping stones with this garden paver mold. Still, you are free to build distinctive lawn/garden path features of your own. You can use color agents for a different look, or add shells/pebbles/glass beads/colored stones for texture variation. You can also fill the purposely left cracks between the stones with sand/gravels/grass (seeds), or let your kids leave their palm/foot marks there. All of these creative additions will make your garden as unique as you are. Have fun!
Key Features:
Black pathway paver mold
Quality BPA-free PP safe to use and store
Ideal for your DIY garden landscape projects
built of 9 irregular holes with 2.2-4mm/0.1-0.2" in wall thicknesses
930g/2lb net weight makes it easy for you to carry around all the time
42.5x42x3.8cm/L16.7xW16.5x H1.5" approximate overall measurements
Matching patterns and durable materials all designed for the reusable mold to serve your home landscaping project for years.
About Assembly:
Don't be intimidated by how to use the mold! Follow 4 essential steps below, you'll get a gorgeous pavement done with just little effort and time:
Step 1: Place the mold in place
Step 2: Fill it with concrete
Step 3: Smooth extra concrete off with a piece of wood strip
Step 4: Remove the mold nice and clean
Sweet Tips:
Isn't it easy as making a cake at home? Here are 2 more tips to make sure you finish everything neat and tight.
Tip No. 1: Try to use quick dry concrete to start
Tip No. 2: Wiggle the mold before removing it from the soupy concrete
Buy this DIY garden paver mold to make a garden path that makes you proud now! Find it on Yaheetech!
Planting Bed Series
Are you struggling with poor planting soil, limited space or weed problem? All you need is a raised garden bed. Available in square/flexible shapes, one/three layers, flat/elevated/hanging patterns, or wood/felt/metal materials, you can find what fits your garden from the optional models below!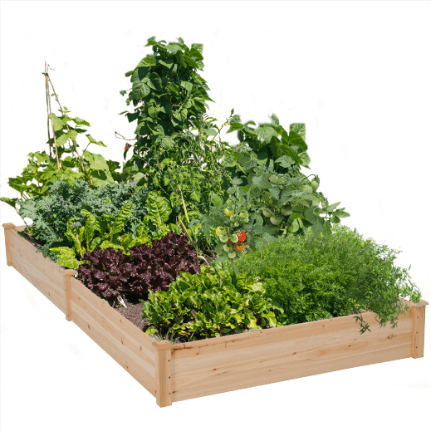 Cedar Raised Garden Bed
The wooden planter box has two separate sections to accommodate different plants. This way, you can try two different plant/soil types or techniques for better yields. Quality cedar wood also allows for good planting drainage yet with good corrosion/termite resistance so that the structure could last for years. The whole structure is specially gauged for any adult to reach the center of the bed from either side, and for people with long arms to reach across the bed. All made for your convenience!
Key Features:
Two cubicles capable of different planting ways
Natural wood color blends well with any garden décor
Raised garden box built of 100% earth-friendly solid cedar wood
Overall dimensions of 97" in length, 49" in width and 11" in height
All the boards connected well with heavy duty screws for years of use without much care/maintenance.
0.6" thick wooden board with necessary strength to resist against any easy bowing, cracking and breaking
Newbie-friendly Assembly
Assembly is easy in 3 the following steps!
Step 1: Connect two side boards with upright columns by screws in the package.
Step 2: Repeat the board connection but with the center board.
Step 3: Finish the connection of the last few side boards, and the work is done.
You can also find more details in the attached instructions or download the digital version via a QR code on the manual.
Use this fine planting bed to accommodate your plants for better growth now! Find it on Yaheetech!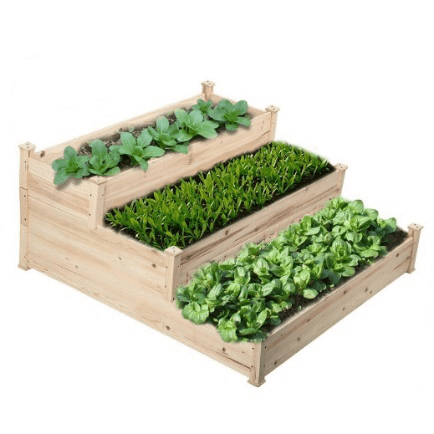 3-tier Raised Bed Gardening
The planter gardening bed has major benefits. Apart from a great look, three tiers give you the opportunity to bring in more plant types to make best of your planting space. With this planter bed, you can certainly prepare better soil for them. Besides, since it is densely planted in most cases, there will be little room for weeds. Even there is, it is easy to deal with because of the loose soil of course. Built to last for years, the garden bed planter requires minimal care/maintenance. Pretty convenient choice for garden planting!
Key Features:
Plant-friendly garden bed with 100% non-treated cedar wood
Selected cedar wood with high strength and dimensional stability
Featuring natural agents to resist against termites and weathering corrosions
This model has no bottom board the same as the above one so that the plants could reach deeper down to the ground to get more nutrients they need.
With three separate tiers, you can have deep rooted plants like small fruit trees on top, shallow rooted plants like flowers and herbs at bottom and veggie plants right in the middle.
0.6" thick board with necessary strength
Overall dimensions for each tier are W: 18.5" x H: 21.9" x L: 49" on top, W: 15.4" x H: 15" x L: 49" in middle and W: 15.1" x H: 8.3" x L: 49" at bottom.
Handy Assembly:
The setup is similar to that of the above model.
Firstly, connect the upright columns with the boards for each layer one by one.
Then, just stack all the layers by using a screwdriver (the only tool you'll need) and wooden stacking screws.
It usually takes minutes to finish the assembly, if you are good at it.
Still, refer to the instruction manual attached in the package, if you are not.
Digital form of the manual is available as well for your convenient reference.
Give this 3 tiers raised gardening bed planter a try to save space for more plants. Find it on Yaheetech now!
Elevated Planter Box
The raised planter box with legs serves every gardener with superior features compared with the above in-ground types. It is designed waist high for you to really enjoy the convenience of no-bend gardening. No direct contact with ground soil offers great pest and weed management. Natural wood materials are friendly to your plants, especially veggie plants. The container also has drain holes at bottom to improve the drainage. An ideal garden planter for you!
Key Features:
Heavy-duty planter box capable of up to 220lb load capacity
All boards (0.6-0.8" thick) and standing posts (2" long, 2" wide and 29.9'' high) constructed of solid wood
48.8" long, 23" wide and 29.9" high structure help you relieve much from the back-breaking gardening work
10.8" deep inside for you to grow cherry tomato, pepper, cucumber, basil, lettuce, romaine, flowers, different herbs and more
Well-sanded raw cedar wood free of harmful substances like paint/oil finish and thus safe to use for your plants
Bottom drain holes as an added feature for the planter drainage system
Easy Assembly
With a screwdriver, you can have this planter box set up for use in minutes.
Package contents: 4 standing posts, 4 side boards (2 length + 2 width), 4 drain hole bottom boards, 3 reinforcement bars beneath the drain hole boards, 24 long and 12 short screws, a few more spare screws.
Follow the assembly instructions and piece them up one by one. The tip is when the side boards are all set, you might want to have it upside down and then fix the bottom boards as well as the reinforcement bars. It would be just easier to assemble the bottom part that way.
You won't want to miss out on this great no-bend gardening planter box! Find it on Yaheetech now!
Garden Potting Tables
Don't you need a potting table? To make it convenient to pot, prune, root, transplant and weed your plants. To collect all your gardening tools in one place so that the garden could look organized. To help save your back from unnecessary strain caused by long time stooping down for ground planting. For all these purposes, you should have a look at below Yaheetech potting tables.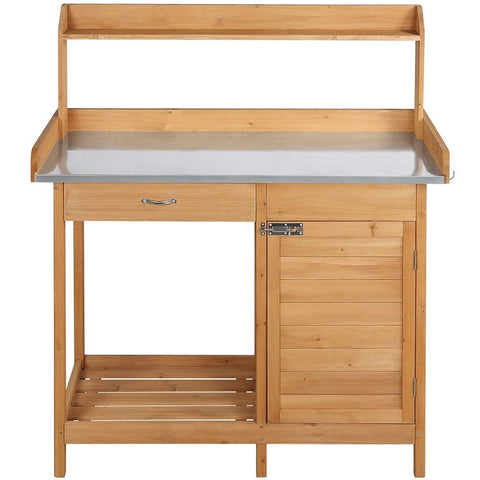 Cedar Wood and Zinc Potting Table
The potting table with storage is capable of all gardeners' needs for a workstation. Not only do the natural wood structure and zinc tabletop function well on gardening, they are also a good blend with any garden space. It provides you with a variety of storage options for your garden tools, i.e. side hooks, open shelves, one drawer and cabinet on each side. A free-standing style is easy for you to move it around as well. You can also use it as an extra table to serve tea on garden gatherings. Worthwhile investment indeed!
Key Features:
The sturdy potting bench is built of solid cedar wood boards with the durability good enough for long time outdoor gardening use.
All woods age, but as cedar wood ages, it casts a nice rustic appearance, adding great feature to your garden.
Galvanized zinc tabletop surface is another feature of this model and has strong resistance to accidental scratches, water and dirt.
Overall dimensions are approximately 44" in length, 18" in width and 49" in height. You can have a comfortable height to work on and an easy access to all your tools.
It also stands with a ground clearance of around 3.7".
Open storage holds up to 220lb for the tabletop and bottom shelf while out-of-sight storage holds 22lb for the drawer and 88lb for the cabinet.
Assembly Instructions:
Don't worry about the assembly!
We have prepared an illustrated instruction in the package.
All the parts and hardware come along as well.
Just follow the steps, you won't get it wrong.
Make sure you have the frame assembled first, and work on the drawer and cabinet till the end.
If you are handy with assembly and tools, it takes around 15 minutes to finish the work.
If otherwise, you would need more hands to have the work done.
Always feel free to contact us for assistance.
Get this cabinet drawer potting bench to free yourself from ground work pains now! Find it on Yaheetech now.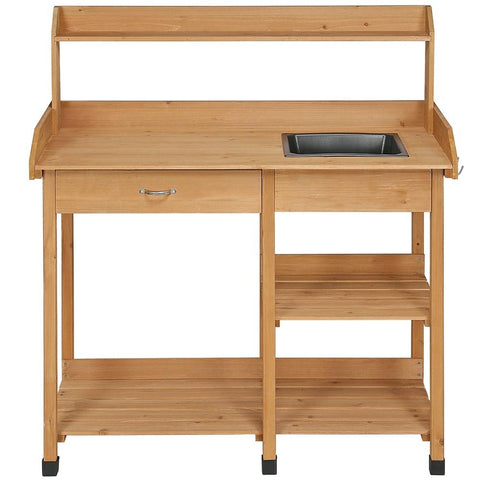 Cedar Potting Bench with Sink
Compared with the above model, this potting table has greater features but a better price. Instead of a simple tabletop, it is embedded with a sink which can be removable. No zinc surface looks better as a whole. Where there is a cabinet has been updated by more open shelfing space with a reinforcement slate at back. In addition, all the frame supporting legs wear rubber pads for protection from ground water corrosion and occasional moving noises. It is just that perfect!
Key Features:
The potting table with a removable sink measures approximately 46x18x48" (LxWxH) in overall dimensions.
The tabletop area is 46x17" (LxW) while the 3" deep sink takes up 13x11" (LxW).
Made of quality plastic, the sink is in a square shape with no drain to serve your watering needs well. You can DIY a drain if necessary.
Apart from looking great, 100% cedar wood all over the structure has substantial fade and corrosion resistance.
More open shelves at bottom make every storage article rather accessible.
The drawer is ideal for storing sharp tools to avoid accidental hurt while side hooks match with tools with hanging loops.
The rubber pads are added mainly for practical reasons. They will protect the legs from ground corrosion and moving noises.  
Assembly Instructions:
This high value garden tool organizer potting bench is very easy to assemble.
Check on all the parts and hardware attached in the package.
Then follow the steps illustrated in the assembly instructions.
Remember to connect frame boards with columns first and the rest thereafter.
Get more hands in the work or reach out to our customer service if there are any questions.
Every gardener deserves such a sink drawer potting bench! Find it on Yaheetech now!
Above all, we have compiled 8 great products for all garden lovers. We expect you will soon enjoy the gardening life pleasure with the convenience of our products. As it goes in a saying, one is nearer God's heart in a garden than anywhere else on earth.
Hope you've had a delightful experience with us! Yaheetech is a leading brand dedicated to making every gardener's life comfortable. Click here to find more Yaheetech garden landscape supplies. Or follow us on Facebook, Twitter, Instagram, LinkedIn and YouTube for more updates.
Still have no clue? Take a look at the following 10 stunning garden pictures from Google Images. All we serve here attempt to help you get inspired on building a dream garden for your family. Enjoy!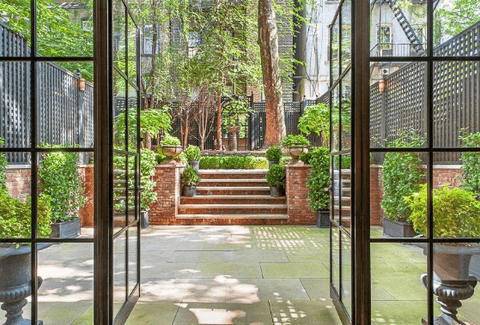 Container Flower Garden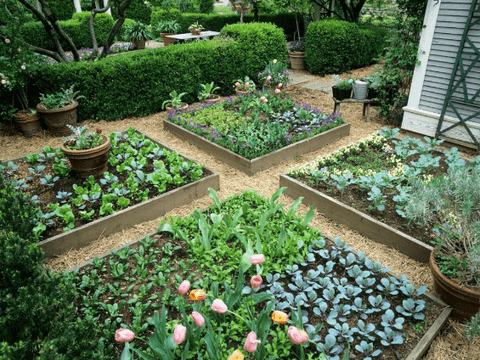 Edible Garden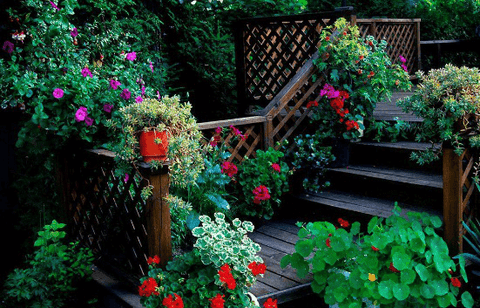 Flower Garden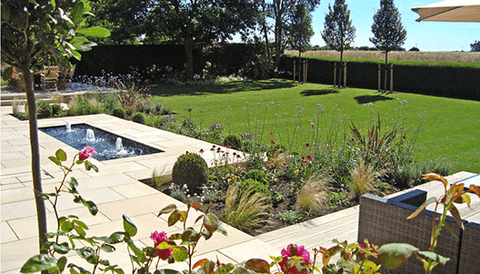 Fountain Water Garden
Garden Patio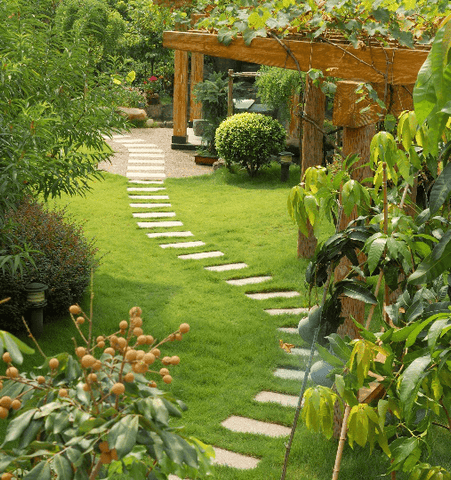 Pathway Garden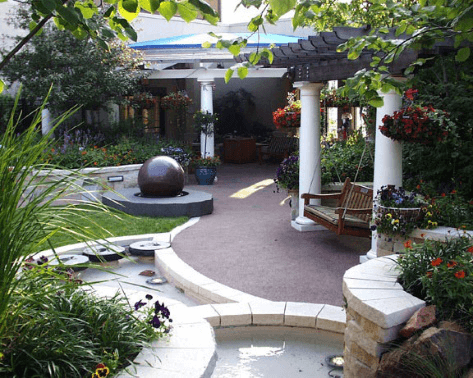 Pond Water Garden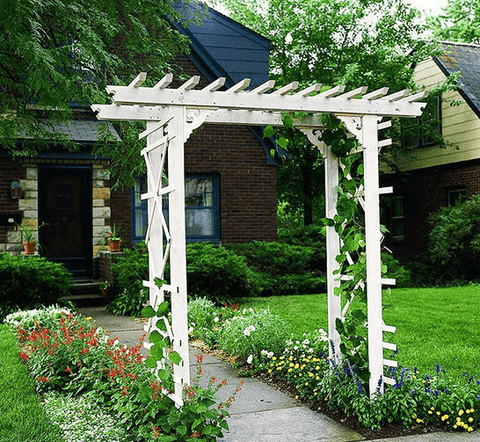 Trellis Garden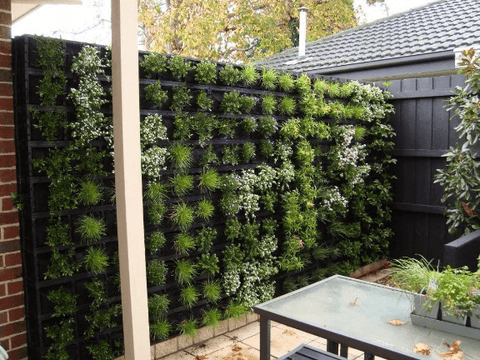 Vertical Garden