Three Effective Ways to Improve Your Work Experience and Productivity
Is there such a thing as a pleasant job in this world? The answer from quite a number of employees might be, shake head and shrug, um, maybe, anyway, not mine. Working every day in the office as a mode of life can sometimes be tiresome, not just because of the endless projects but also because of the long-time stay in a dull, fixed working environment.
The good news is that there is something that can be changed to make us feel more pleasant in our workplace and more productive. Here are three practical tips that can immediately improve your working experience once you have a try. If you are an office worker, do not miss this chance to enhance your life pleasant.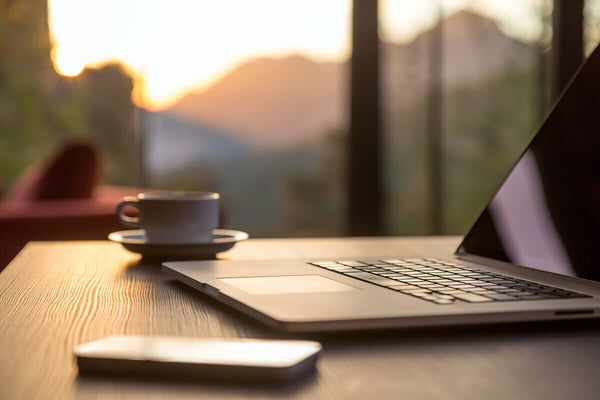 Step I. Organize your loose papers and office stationery, and get them out of your sight as much as possible.
Here is an easily overlooked fact: staying in an unpleasant environment, you won't be happy no matter how deeply you like what you are doing. Before starting a busy day, look around your workplace first. Is it a tidy, clean place that you are willing to stay if it is not for work?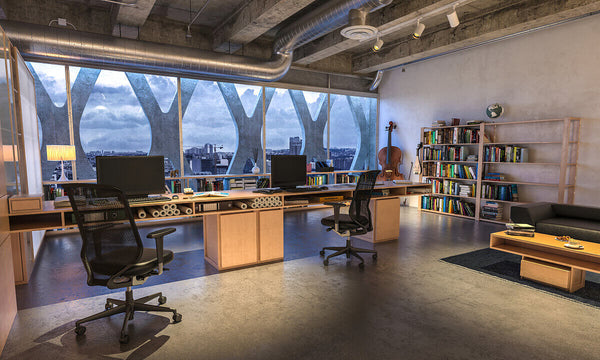 Believe it or not, facing a high stack of files and cluttered office stationary, anyone would feel indescribable stress and oppression. The reason for this unpleasant feeling has been illustrated in environmental psychology: Staying in a cluttered space for a long time, people would feel mental stress and anxiety since the constant visual chaos would make it challenging to both relax and focus, making it tough to keep peaceful or be productive. That is to say, your tiresome feelings during working time may have other sources instead of your work itself.
Such being the case, one of the most intuitional solutions to relieve your working fatigue is to keep your surroundings organized and leave your vision as clean as possible. Applying furniture or units with excellent storage capacity becomes very necessary. Here are two practical options for you.
1.1 File Cabinet
Filing cabinets are prevalent office cabinets in the workplace. They feature drawers especially for storing paper documents in file folders. The file cabinets comprise two types: vertical and lateral.
The significant difference lies in their drawer size. The drawer of a vertical file cabinet extends from the cabinet's short side (typically 15 inches or 380 mm).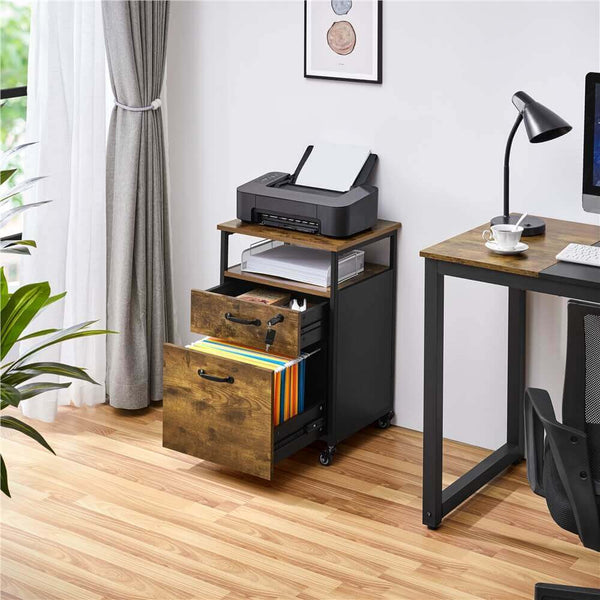 The drawer of a lateral file cabinet extends from the long side (various lengths). Different types have different capacities and occupied areas. You can choose based on your storage capacity requirement and available space.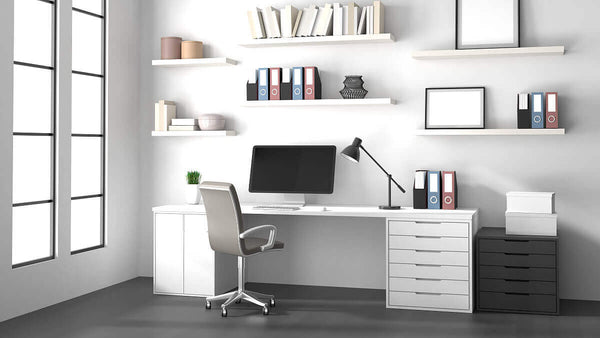 In the United States,  standard file cabinets usually accommodate letter size paper, 8.5 × 11 inches. In other countries, they typically fit A4 paper. The file cabinet with adjustable file holders has a better adaptability of paper in different sizes.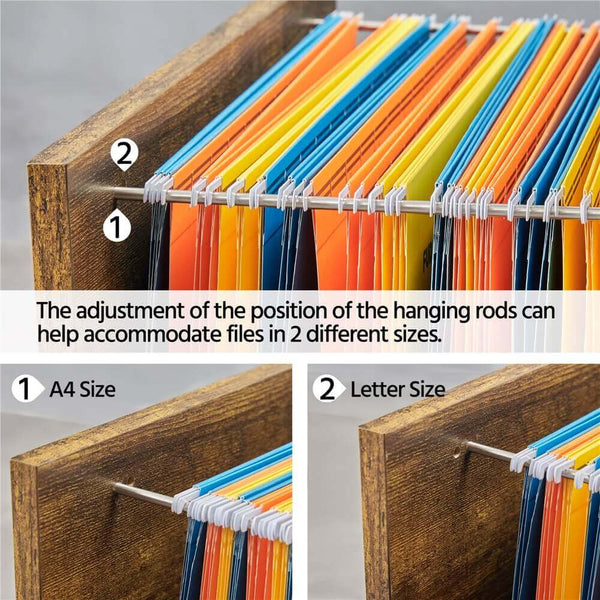 Nowadays, as people have upgraded requirements, some filling cabinets have evolved into a combination of a file container, display shelves, printer stand, stationery collector, and a temporary working platform.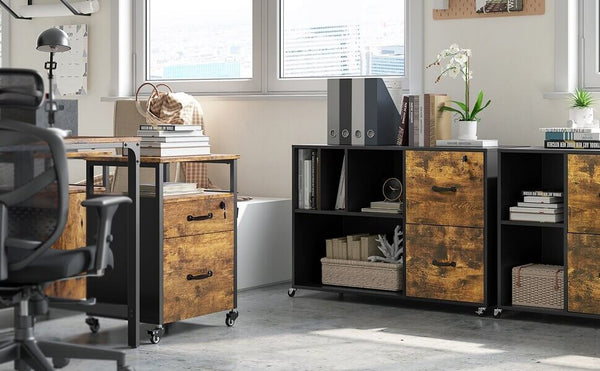 1.2 Storage Cart
Storage cart features a multi-layer structure, several drawers or open shelves, and four or five castors. They are born to store.
Compared with file cabinets, storage carts have much more superficial structures, making them effortless to put into use.
Storage cart is usually made to accommodate odds and ends, or items in small sizes and large numbers, such as painting and hand tools, cosmetics, stationary, and toiletries. They are usually built in a small or medium size. Added to their mobility, in the office, they are usually placed under the office table to serve as a side storage table or as a cart when the paper or items in it need to move.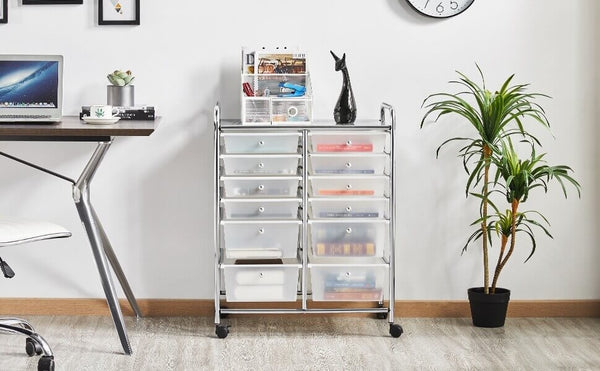 Here are three tips for you to choose a durable and practical mobile storage bin:
If it is for storing your files, choose the one with open shelves or large drawers. Of course, the simplest way is to check the inner dimension of the drawer.

If your items have a certain weight, do not forget to pay attention to the materials. Choose the one made of a relatively firm material.

Give preference to the one with lockable castors. Most of the time, the storage cart will serve as a side table. You won't like it to slide around, right?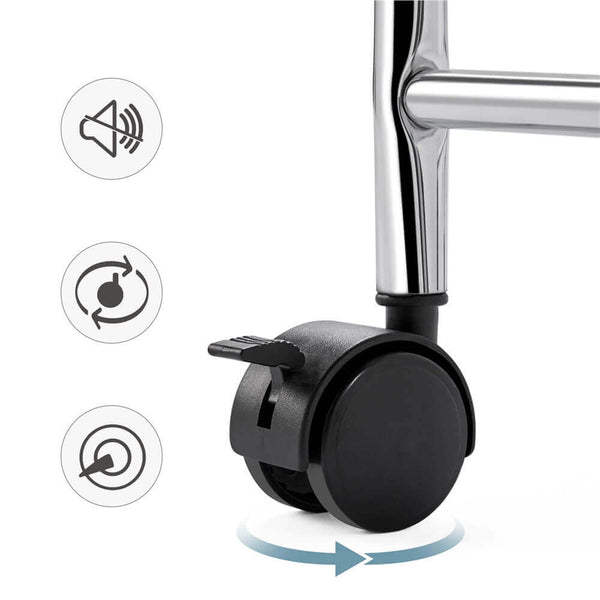 Step II. Regularly clean your computer memory and organize your desktop.
Except for the work environment, the second thing that can affect our office workers' mood is our productivity tool, the second brain, the computer! Most of our tasks need to be completed employing a computer. Like a cluttered office, every morning, turning on the computer and facing a desktop with densely packed files, trust me, no one would feel excited and know where to start.
Regularly clean computer memory can make it more responsive and reduce bug occurrence. Additionally, releasing more storage capacity allows you to store more important files and applications.
Meanwhile, keeping computer desktops clean and organized will save you time searching and accessing the needed files and create a more streamlined and efficient workspace, which helps you stay in a calm, efficient, and joyful working situation.
Step III. Maintain the presentation of your working space in your favored style.
If the first two steps are for getting back your inner calm and improving your working efficiency, while this last step will help you stay in an enjoyable working mood, that is to maintain the presentation of your workspace in your favored style.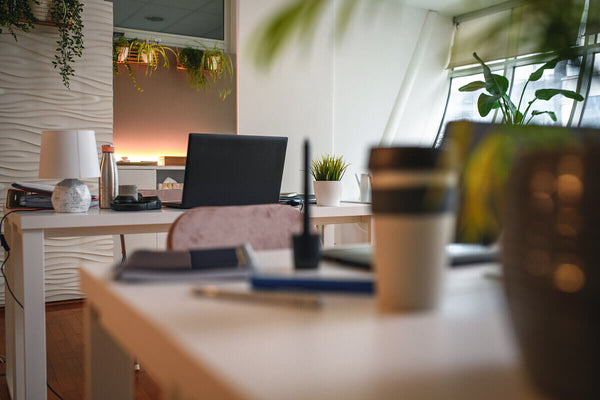 Increased Motivation: People are more likely to feel motivated and engaged in their work when staying in a favored situation. When people feel motivated, they are naturally more likely to put in their best effort and work efficiently, thus more easily getting positive working feedback. And we all know that's the most rewarding part of a job.
Reduced Stress and Improved Concentration: A favored situation can help relieve stress and improve concentration. It is not hard to imagine how pleasant staying in a tidy, cozy, warm, and eyeful space is. In such a space, no one would want to leave right now. Such an atmosphere can include factors such as a well-organized and clutter-free workspace, good lighting, comfortable seating, favored ornament, vigorous plants, and fresh flowers.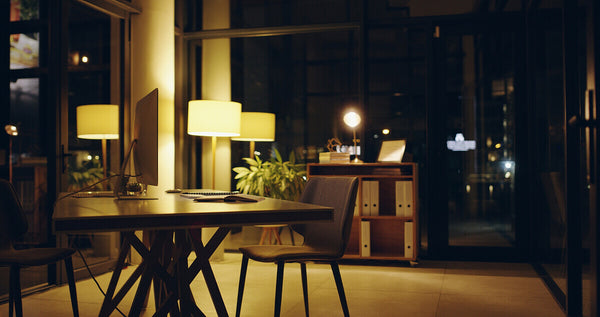 Enhanced Collaboration: Staying in a favored situation, people would feel relaxed and joyful. Less negative emotion can be critical for friendly communication and successful collaboration. Besides, harmonious relationship between colleagues is also a vital source of happy work.
In summary, a tidy, organized workspace positively affects people's working efficiency by increasing motivation, reducing stress, improving concentration, enhancing collaboration, and increasing job satisfaction.
It may be hard to get rid of a day-by-day office job. Still, we can create a favorable environment to reduce our bad emotions and fatigue to the greatest extent and lead to higher productivity and overall success.