2021 Christmas Tree Decoration Style & Ornaments Guide|Setting Up Your Favorite Type of Christmas Tree
2021 Christmas Tree Decoration Style & Ornaments Guide|Setting Up Your Favorite Type of Christmas Tree
It really has been a rough year to go through , here is a good news, Christmas is on its way!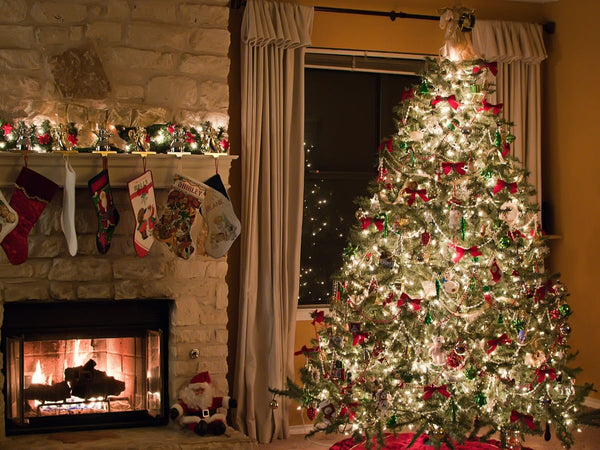 Setting up a Christmas tree is always one of the biggest event for this holiday , it is the time when the whole family gathering together and really have some quality time with each other. However, setting up a Christmas tree is not always easy like it seems to be, a beautiful Christmas tree require good use of color and considerable choices of significant ornaments. If you are a beginner of setting up a stunning Christmas tree, here are some tips that might ease your way...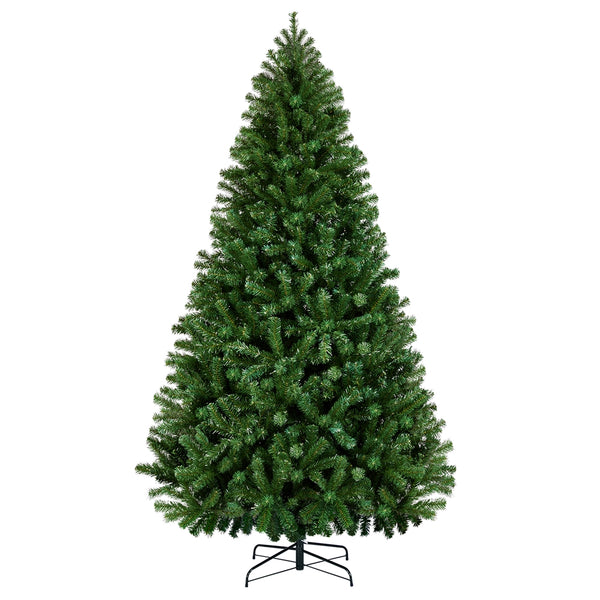 1. Choose the right Christmas tree. Christmas tree is the foundation of your holiday decoration, so you should carefully choose a beautiful Christmas tree. Some people like the appearance and smell of pine trees and fir trees, while others like artificial trees that look real. No matter what you choose, you need to consider the following points: The shape of the tree should be beautiful. If you choose a real tree, you need to find a tree with evenly spaced branches and gradually upward overall shape. If you use pvc trees and make your own branches, try not to make the gap between the branches of each layer too obvious. Use tree stands and guards. If you choose to use a real tree, you need a device to provide it with water. Putting protective devices around trees will prevent pine needles from falling to the floor and make it easy to clean. Decorate some colorful lights. If you have decided to use artificial trees, you can buy some Christmas lights to hang on the branches. Hanging lights is the most difficult step for many people. If you skip this step, you can spend more time and energy decorating your tree in other ways.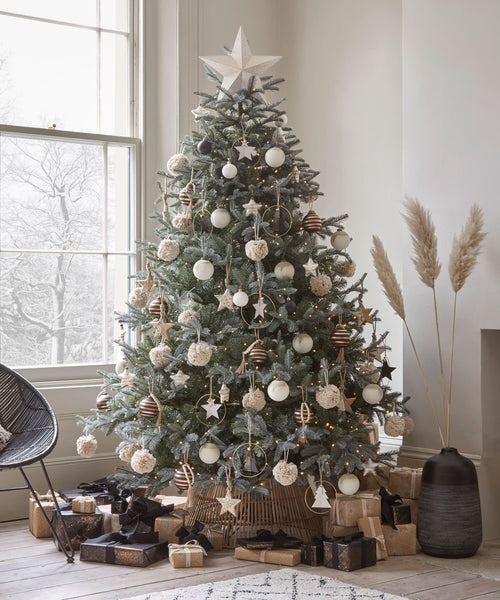 2. Selection of Colors. Adopting a color theme will make your Christmas tree look more integrated. Remember, you should choose some colors that don't conflict with the tone of the room decoration, and you may need to decorate other places with some childlike or ancestral ornaments. Here are some popular color schemes, you can try: Classic Christmas colors, red and green. Green trees are decorated with red ornaments, ribbons and garlands. If you want to add some metal to look more energetic, choose gold or silver. The red and green Christmas tree works very well. Winter colors, such as blue, silver and purple. You can dress up your tree in the style of snow and ice, sparkling snow in Christmas. If you decide to choose this scheme, try not to use red or gold. Use bright or blue lights. For the truly simple winter style, white and silver decoration is the most suitable choice. Besides, metallic colors, such as gold, silver and copper. Metallic colors are also easy to match. You can use one, two or even three colors to add more festive atmosphere. Do not forget to use brighter lights.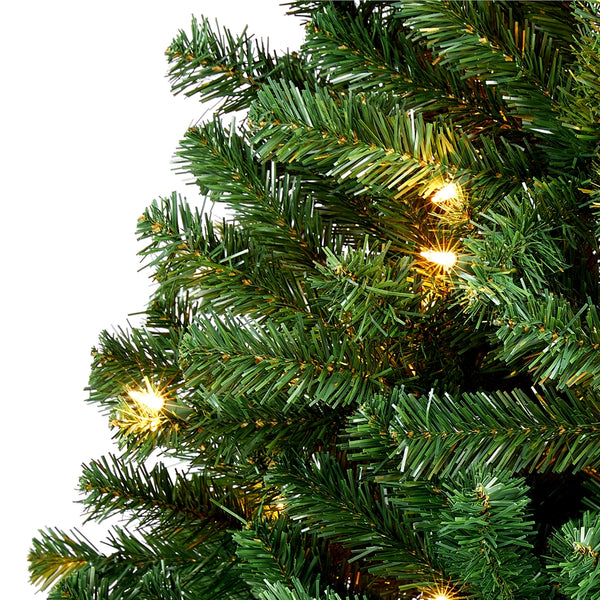 3. Use small lights. The tiny flickering light will make your Christmas tree look more delicate than the larger bulbs. Remember that your light bulb is only for decoration, not too conspicuous. Try to choose bulbs that do not play music or flash, and they should all have the same color theme. If you want to be on the safe side, choose the clear white lights with warm tone.
4. Hang up the lights first. Hanging a string of light bulbs is the hardest part of decorating Christmas trees. However, if you operate it correctly, the light bulb will bring the most outstanding effect. Follow the following recommendations: Hang the lights from top to bottom and hide the lines behind the branches. Make these light bulbs evenly distributed. If you do not know how to tell if it is even, look back 3 meters. Pay attention to particularly bright or dark areas.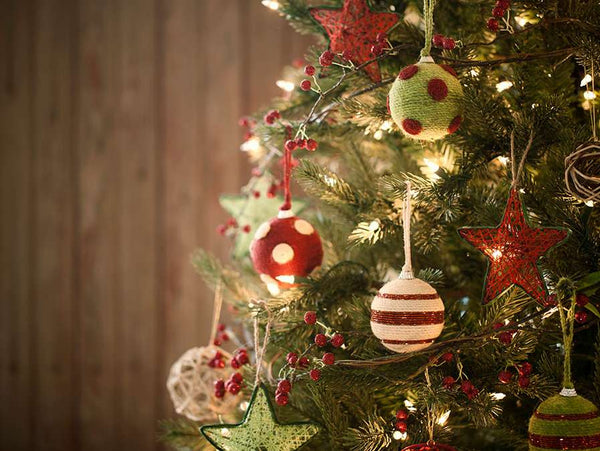 5. Hang a wreath or ribbon. Once the lights has been beautifully decorated, you can start hanging any other decorations and ornaments. You can choose according to your personal preference with considering these problems at the same time: Try to avoid using fluffy wire. Fluffy wire was the most common material for decorating Christmas trees in the mid-20th century, but they are now out of date. If you want your Christmas tree to look shiny, you can use small pieces of aluminum foil to make trees and stars. Plastic trees are not easy to decorate. If you have decorated it successfully, you may know how not to show obvious plastic texture; If you have never decorated one of them, choose something else to decorate. If you like garlands like popcorn, choose white ones. This means: popcorn without butter. In this way, it will look more elegant, and white lights are better than yellow ones . Metal or plastic beaded garlands are easy to decorate as well. As long as you choose a suitable color, a string of gold metal balls or stars will look very effective. Hang them evenly on the tree like light bulbs. Use wire or mesh belt. If you want to hang a ribbon wreath, choose one that can keep its shape unchanged. Choose a ribbon with a medium width, which will look better in the distance, but not too big, so it is not easy to hang it on the tree. According to the length of the ribbons, they are evenly distributed on the trees, so that the visual effect is better.
6. The steps of Christmas tree decoration are explained in detail. The general Christmas tree is made of pvc feather leaves wrapped around metal brackets. Some of the smaller artificial Christmas trees will be attached with bases cut from logs. Size from 5 cm high in.
7. This is the main decoration of Christmas, and then the Christmas tree is covered with colorful lights, gifts and paper flowers, and the Christmas atmosphere at home is immediately revealed.
8. Nextly, tie small ornaments. At the top, you must choose a bright ornament to make the perfect finishing point. Generally, the golden five-pointed star is commonly used. You can also put a delicate Santa doll. If you want to add Christmas lights that will automatically turn on and off, you should also pay attention to whether the power cord is long enough, whether the wires have avoided moving wires, whether each light wire is firmly fixed, and especially whether the voltage is enough.
9. If it is a large-sized Christmas tree, the branches will generally be bundled first to facilitate handling, and then loosened after being bought. Remember to fully stretching the branches to make them look alive, but don't arrange them too neatly, so as to keep a little natural shape.
Hope these tips could help you make a wonderful Christmas tree and enjoy a beautiful Christmas Eve.. Some people might wondering why are there several particular Christmas ornaments that almost everybody uses on their Christmas tree, or you may wonder why do all shops only sell certain types of ornaments, these ornaments have their meaning and background, and let us check out what exactly are they?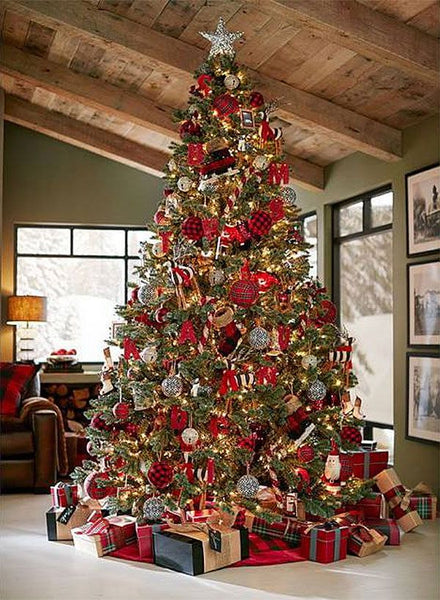 The overwhelming red color at Christmas is not a randomly selected color, but a color symbolizing the precious blood of Jesus being crucified. The prototype of Christmas tree is holly. Because of its triangular shape, holly was first regarded as a symbol of the Trinity by believers in the 16th century. And because it won't die in winter, it symbolizes the eternal life. The thorny leaves symbolize the "crown of thorns" on the top of the head when Jesus suffered, while the red fruit on the tree represents the blood shed by Jesus. Therefore, European holly is also known as "Christ's thorn". The star at the top of the Christmas tree is called "Bethlehem Star", which is the most characteristic symbol in the Christmas tree decoration, symbolizing the supernova in the sky when Jesus was born, revealing the place where Jesus was born, symbolizing the redemption of Jesus, the glory of Christ and the eternal hope of mankind. The gift placed under the Christmas tree originated from the legend that the three doctors presented gifts to the baby Jesus, symbolizing that people should present the most precious things in life to Christ. The bell commonly seen on Christmas trees is originally the bell in the shepherd's hand. The shepherd shakes it to make the lost sheep find their voice back to the shepherd, which means that the lost people find God, the good shepherd. The bell not only informs the birth of Christianity (the arrival of the savior) of the joy of the gospel, but also drives away evil spirits. The silver/white ribbon on the Christmas tree represents the sanctity of Jesus Christ, and the golden ribbon represents glory. The prototype of Christmas ball is apple, which symbolizes the abundant supply of Eden, a paradise on earth. As the wisdom fruit of the Garden of Eden, apple not only symbolizes the joy fruit that brings fruitful results or happiness, but also symbolizes eternity as the tree of life that brings eternal life in the Garden of Eden. The prototype of walking stick is a shepherd's walking stick in the wilderness, which is used by shepherds to pull up lambs falling into traps. The inverted walking stick is similar to the initials J of Jesus, so it also implies Jesus. Candle is a symbol of starlight on Christmas Eve, representing the world's gratitude to Bethlehem Star. The bow symbolizes that human beings should be closely linked by God's eternal love. The round Christmas garland has no beginning or end, which symbolizes God's love for the world without beginning or end. Here's how to decorate the Christmas tree. These decorations are all meaningful in their ways.